CLICK ON THE TABS BELOW TO SEE WHAT JOBS WE HAVE AVAILABLE
Please note that Peacock Insurance are not responsible for Job Ads posted on third party websites over whom Peacock exercises no control.
Peacock Insurance has no control over the content of Job Ads, links to or from Job Ads, or any conditions third party websites might impose once a Job Seeker has submitted an application via that site or left the site. For example, some of these third parties may attempt to charge Job Seekers a fee to apply to a particular job, even though we endeavour not to make such Job Ads available on the site. If you leave the Peacock site and choose to enter a third-party website, you accept any terms and conditions imposed by that third-party.
We cannot confirm the accuracy or completeness of any Job Ad posted on a third party website. Peacock Insurance assumes no responsibility, and disclaims all liability for the content, accuracy, completeness, legality, reliability, or availability of any Job Ads, Company pages, screener questions and responses, and assessments.
When applying for jobs please attach a current CV in Word or PDF format
Job Title: Commercial Insurance Sales Advisor
Location: Coventry, West Midlands
Wages: Negotiable depending on experience
Hours: Monday – Friday 9am- 5.30pm
Alternate Saturdays 9am-2pm
Description: An exciting opportunity has arisen to join a growing and dynamic insurance brokerage as a Commercial Insurance Sales Advisor dealing with numerous product lines.
Using a consultative approach you will be working closely with clients to ensure their needs are individually catered for whilst maintain a high level of customer service. You will be responsible for negotiating terms and pricing with insurers and issuing policy documentation.
This is a fantastic opportunity for a hungry and motivated individual to join a growing company who will support your growth through ongoing training. You will also benefit from high earning potential, alongside other benefits.
Please forward your C.V to the following email address
hr@peacockinsurance.co.uk
Job Title: Property Sales Advisor
Location: Coventry, West Midlands
Wages: Negotiable depending on experience
Hours: Monday – Friday 9am- 5.30pm
Alternate Saturdays 9am-2pm
Description: Excellent opportunity for personal career development, working in a rapidly expanding local general insurance office with a young and enthusiastic team. Property sales experience is essential, computer literacy specifically Microsoft Office applications essential, along with professional communications skills. Main duties will include selling insurance policies by providing friendly, informative advice to potential and existing clients. You will be required to maintain an excellent level of customer service and ensure all sales are undertaken in accordance with the Company's compliant processes.
Please forward your C.V to the following email address
hr@peacockinsurance.co.uk
Job Title: Sales Development Team Vacancies (Customer Service Level 2 NVQ)
Passionate about sales and making a difference to your client base? Keen to develop a career in the financial industry and beyond? This is an apprenticeship where you will learn all about the sales processes in Commercial Insurance and play an integral part of the success of the business
Working as part of a team you will be making outbound calls to businesses gathering information for potential clients, therefore good telephone manner and communication skills are essential
Duties will include
Learn how to use insurance software to run lead reports and use electronic diaries and notepads to process customer information
Delivering customer service & developing customer relationships
Refer customer enquiries to the appropriate departments
Work in a busy office environment
Learn compliance procedures relevant for Financial Services such as Data Protection Regulations
Large call volumes expected and good communication skills required to deal with clients in a positive manner
Working hours are Mon – Fri 9.00am – 5.30pm (hour for lunch, however this may be varied slightly in order to maintain a covid secure office) Alternate Saturdays 9.00am – 2.00pm
Peacock Insurance are pleased to announce that they are the proud finalists of the 2020 FSB Wellbeing Award of the Year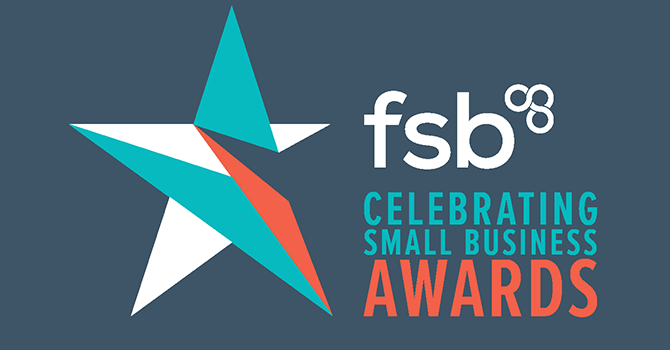 The Federation of Small Businesses (FSB) Small Business Awards are a leading celebration of small businesses, shining a light on some of the best and most determined small businesses, across all industries.
Peacock Insurance are delighted to announce that we have been shortlisted as regional finalists in the 2020 FSB Wellbeing Award of the Year.
The Wellbeing Award of the Year recognises businesses that are creating an environment for their employees to succeed by demonstrating their commitment to their health and wellbeing. Judges will be looking for those businesses that promote and encourage wellbeing and positive health amongst their employees through a number of initiatives.
Representatives from Peacock Insurance will be attending the regional finals in March, with the potential to be entered into the grand finals which will be held in London. Peacock Insurance are proud to be recognised in this way for the commitment and investment they have devoted to improve their employee wellbeing over the last 18 months.
This a fantastic event to be a part of, celebrating small businesses in the West Midlands and Peacock Insurance are looking forward to meeting the other finalists in this year's awards in March.
Peacock Insurance with the best of luck to all involved.