All Quotes from leading Insurers

Find Quotes In Minutes

Reliable Service
We are proud to be associated with Bailey of Bristol and the Bailey Owners Club and can now offer the equivalent of a years Owners Club Membership discounted off your Touring Caravan Insurance.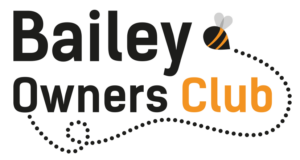 Find insurance for Bailey Touring Caravan directly at Peacock Insurance. Policies can be tailored to your specific requirements.
Bailey Caravan insurance will save you money, give you peace of mind in the event of an accident, fire or theft (dependant on the cover type chosen) involving your caravan, and protect you against unwanted costs should an incident occur.
To talk to one of our Bailey of Bristol Caravan insurance experts directly please call 02476 437 648.
You could SAVE UP TO 25% by calling us directly & allowing us to personalise your Bailey Caravan Insurance cover specific to your needs!
Guide to Caravan Insurance FAQs
If you own a caravan then you're at risk of theft, fire or damage. Having caravan insurance will give you peace on mind, knowing you're protected.
Touring caravan Insurance and Static Caravan Insurance.
Improving your caravan's security can help. Installing a Thatcham-approved alarm, clamping the wheels of your caravan when it's not being used and installing a tracker can help tighten your caravan's security.
'"Received documents quickly. Sales person was ok dealing with the policy set up. "'
'"Received documents within a week. Sales person who set the policy up was ok with very good knowledge about the policy. "'
'"Received documents straight away via email. Call was dealt with all good and sales person was very knowledgeable about the policy. Very happy with the service."'
NOT WHAT YOU ARE LOOKING FOR?
SEE WHAT OTHER TYPES OF CARAVAN INSURANCES WE OFFER